An obscure and poorly-designed corner of the WWW
This website is going to host many different things in the future.
Click on the related picture to access the section that interests you.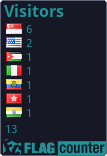 California Speed fanpage -- Planned to contain assets, guides and more.
Miscelleanous games -- High-scores on games and other fun stuff.
Vexillology corner -- Some stuff about flags
Other -- Indescriptible content and single-serving pages
Last updated October 24, 2019.
This website was made by St0rm. Most pictures and media seen on this website does not belong to me unless otherwise specified -- all credit goes to their respective owners. I am only responsible for putting everything together as well as the text. Special thanks to neocities.org for hosting this.
Site works best on Mozilla Firefox on computers (not at all adapted for mobile use).
For any inquiries, please e-mail me at st0rm@airmail.cc. I may take a few days to respond, please be patient!